Prepared by: Sheena Wilson & Malachi McMahon

Edited & Curated by: Dr. T. DeWayne Moore
Collection Overview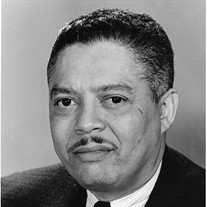 Title of Collection: UA0022 – John Henley Williams Papers
Dates: 1932-1947
Extent:  1.5 linear feet (3 boxes)
Abstract:
Related Collections:
Access Restrictions:   Collection is open for research
Use Restrictions:  Written permission must be obtained from the Special Collections/ Archives Department and all relevant rights holders before publishing quotations, excerpts, or images from any materials in this collection.
Language: English
Biographical Note:  Dr. John Henley Williams Jr. was born December 5, 1921, in Houston, Texas. He graduated from Hempstead Public Schools, and he earned both a bachelor's and master's degree at PVAMU. He worked as a teacher and coach in Brookshire, Texas, and later became the principal of Cameron High School. Moreover, Williams worked in the extension service in Texas from 1932 to 1947. He was the first minority in the graduate school to pursue his terminal degree (Ph.D.) at the University of Maryland at College Park in 1955.
In 1958, he accepted an appointment to the Washington, D.C. Unemployment Compensation Board, recommended by Senator Lyndon B. Johnson. He later worked with the Washington, D.C. public schools, serving as a teacher for delinquent children, a counselor and assistant principal. He completed additional post-graduate study at D.C. Teachers College and George Washington University. He was requested by Attorney General Robert Kennedy to serve on a task force to do research at Bank Street College in New York, N.Y. on curriculum development for integrating schools. In 1967, he left the public schools to enter the Federal Government as the first Employment Policy Officer for Federal Housing Administration developing employment policies for hiring minorities. After a merger of FHA and Housing and Urban Development, he became Deputy Director of Special Personnel Programs at HUD, until asked to go to Indiana and assist in organizing the HUD Indiana State Area Office as the first Director of Administration.
During this time, he served on a White House assignment by President Lyndon Johnson to develop recruitment policy for minority college graduates to enter Federal Service. He served on the Parade Review Committee for the inauguration of President Jimmy Carter and President J.F. Kennedy's Committee for Prevention of Juvenile Delinquency, and he was listed in Who's Who in government. During his tour of duty in Indiana, he was awarded his terminal degree at the University of Indiana. He remained in Indiana for three years, and he returned to the staff of Assistant Secretary for Fair Housing and Equal Opportunity as a Fair Housing Examiner until retirement.
He returned to his native state of Texas in 1980 and became involved in investigation of abused and neglected children. In 1981, he began the development of the first juvenile program in Waller County, Texas which was started with one person and a budget of $15,756 and grew to a staff of 16 and a budget of near $300,000, as Director of that program. Later, he retired to become President of Williams and Williams Consultant firm. He has been active in the Urban League, N.A.A.C.P. and served on the statewide select committee to remove children from adult jails in Texas for the Texas Juvenile Probation Commission. He is a Phi Beta Kappa, a member of the American Society for Public Administration and the National Citizen Participation Council. He is a veteran of WWII, a member and past chairman of the Criminal Justice Advisory Board for G.G.A.C. and served as Vice Chairman for the Statewide Advisory Board for Texas Commission for Alcohol and Drug Abuse. He also served as a member of the University Teachers Center Educational Council at Prairie View A&M University and member of the Local Board of the Selective Service Board for the Texas Region IV for four years. He died on November 24, 2017, in Prairie View, Texas. He rests at the Arlington National Cemetery, in Arlington, Virginia.
Scope & Contents: The John Henley Williams papers documents his activities as an extension service worker in Texas from 1932 to 1947. Most of the materials are correspondence with county agricultural agents concerning farm and demonstration activities. Other materials are certificates, annual reports, meeting minutes, agricultural, livestock and farm reports from the U.S.  War and Food Administration related to farm labor, employment and ongoing issues.
Arrangement: Collection is arranged into two series with one series (Cooperative Extension Work) further arranged into subseries. Materials are arranged chronologically by date.
Series 1              Correspondence, 1932-1942
Series 2.3           Cooperative Extension Work, 1934-1947
Administrative Information
Acquisition:
Preferred Citation: John Henley Williams Papers. UA 0022. Special Collections/Archives Department, John B. Coleman Library, Prairie View A&M University.
Subject Terms:
Williams, John Henley
Negro 4 H clubs
Agricultural extension work—Texas
Farming—Texas
Inventory