The students at Prairie View A&M University (PVAMU) have been concerned with the available healthy food options on campus for quite awhile. Despite their advocacy for better food options, no plans for the University to expand the number of options have been made public. Texas A&M University (TAMU) at College Station is under the same A&M university system as PVAMU, yet their students have many more food options than the students at PVAMU. Considering that the schools are approximately located within an hour of each other, one might question why Prairie View A&M doesn't have the same food options that Texas A&M does. Both TAMU and PVAMU are land grant, state-funded schools, but outside factors such as racial segregation (or resource hoarding) has resulted in significant differences between the two universities. TAMU is a larger campus with an estimate of 70,000 students, while PVAMU only has an estimate of 10,000 students. Considering that better food accommodations have already been made for the 70,000 students that attend TAMU, surely those same accommodations can be made for the 10,000 students that attend PVAMU. Despite the need for better food options, PVAMU has recently witnessed the completion of a new engineering building as well as newer housing facilities in the past decade. Having quality educational facilities is indeed important to an overall positive experience for college students, but so is having a range of more healthy food options. Although the expansion of PVAMU is a great improvement, students do not really need a larger campus more than they need an upgrade in the food services offered on campus first. Implementing these changes are crucial to improving the quality of life for the students of PVAMU.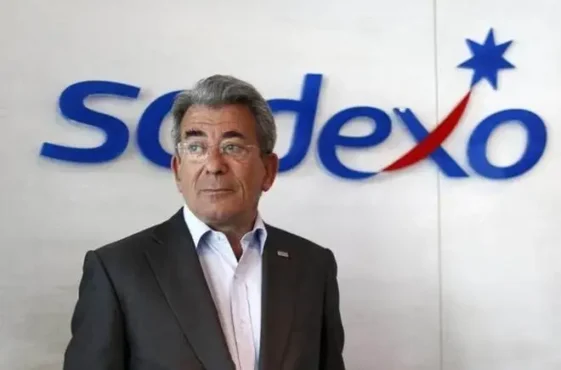 French Food Services
The food service provider at PVAMU is Sodexo, a French food services and facilities management company headquartered in the Paris suburb of Issy-les-Moulineaux. However, the main place for students to eat on campus at PVAMU would be the Memorial Student Center (MSC). The food options that are offered in the MSC are very minimal, often repetitive and lack the new and refreshing variety that most students would desire. The only eating establishments in the MSC are: the dining Hall, Chick-fil-A, Tres Habaneros and the PV Mart, which only offer on-the-go snacks and drinks; no fresh food. 
PVAMU Dining
The dining Hall has cheeseburgers and grilled cheese at one station, a salad bar, the pizza or pasta station, and a final station which offers a food choice that changes from time to time with meals like roast beef or fajitas. Many of the meals served do not look appealing and appear to be made quickly instead of with quality ingredients. Throughout the campus there are a couple of other places to get food like the Bowling Alley, Slice of life, or the zone; all of which are also provided by the contracted company Sodexo and offer the same options like pizza, chicken, fries or fish. In total there are only 9 locations on campus that offer food for the students with only 3 places that offer menu options than vary from the others.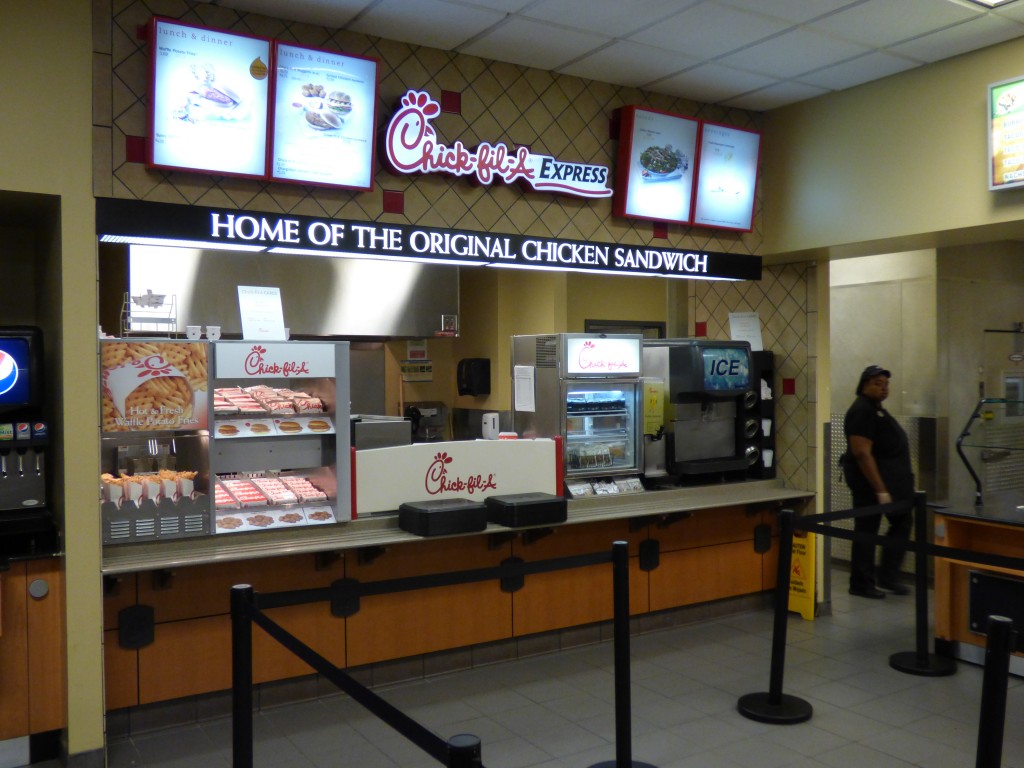 On the other hand, TAMU at College Station boasts over fifty dining locations and a broad range of healthy food options, allowing students to enjoy new menus three times a day! Three different dining halls employ teams of executive chefs who cook to meet student's dietary needs, even working with student organizations to ensure each item on the menu is to their liking. Places like Shake Smart offer students protein shakes and acai bowls with granola to start the day. Other places, such as the Japanese kitchen Wild Blue Sushi, offer poke bowls with fresh white rice, avocado, and fresh fish. These are just a few examples of the offerings at Aggieland. TAMU takes pride in having numerous options for students; they even have an Instagram page solely for food @aggiedining, which updates students about the constant introduction of new menu items.
It has been found that the leading cause of food insecurity in communities is due to low-income and the citizens of the town living below the poverty line. This means that if the people of the community are unable to purchase higher nutritional value food due to pricing, there are not enough resources being provided that promote economic stability within the area. "Research has shown there is a relationship between food insecurity and delayed development in young adults along with high risk of chronic illness, anxiety and aggression."- Feeding America. Fast food chains are always an option yet offer no dietary benefit to faculty members or students in or around campus. Foods high in sodium and high fructose corn syrup are commonly offered due to their affordability, but are very unhealthy. "People who are food insecure are disproportionately affected by diet-sensitive chronic diseases such as diabetes and high blood pressure."- Feeding America.
PVAMU students spend around 1,500 dollars for a meal plan that covers them for the semester, while students in college station pay the same name for a basic meal plan, yet have a surplus of healthy food options. Though the pricing for the meal plans are similar, the quality of dining experiences are not. Prairie View's students receive the short end of the stick when it comes to what they receive in return for what they pay for meal plans. Meal Plans are required for students living on campus, yet not all students who have a meal plan even use their daily swipes due to lack a lack of appetizing meals on campus.
As an Agricultural school Prairie View A&M University sits on a plot of land that is around 1,500 acres. Once serving as a plantation the area would be quite sufficient enough to house an on campus fresh produce farm. To successfully raise crops and fresh produce you need at least 1-2 acres of free and fertile soil to plant on. Food insecurity is built on four components; food availability, food access, food utilization and stability. Having a designated place on campus that offers fresh produce would increase student involvement and would allow the university to self sustain it without the help of outside contractors. "In FY21, more than $3 billion of the total value of HBCU endowments came from just 10 schools that have the largest funds out of more than 100 of their peers. Ranking Prairie View as the 9th placed University. With a proper plan in place a system can be created that provides wholesome food options for the students, while uplifting the community.
Resident District Manager
Sodexo Resident District Manager Pat Clelland touches lives on and off-campus by pouring his life-long passion for farming into his work at Gonzaga University. He seeks to "provide more than food" and help Gonzaga reach its local, fairness and sustainability goals ahead of schedule. 
Who serves as the registered district manager for PVAMU? Are they aware of the historical impact of racial segregation on food insecurity in Black and Brown communities?
Registered Dietitian
Sodexo Registered Dietitian Nicole Roach knows she's improving cardiac patients' lives when they leave South Nassau Communities Hospital and don't return. By that metric alone, she's been successful. The readmission rate of Nicole's wellness program patients approaches zero.
Who serves as the registered dietician for PVAMU?
According to the USDA, in 2021, nearly 20% of Black individuals lived in a food insecure household. In addition, Black people are almost three times as likely to face hunger as white individuals.1
Black children are more likely to experience hunger than children of other races. According to the USDA, in 2021, 22% of Black children lived in food insecure households. Black children were almost three times as likely to face hunger than white children.2
A real concern is for those students off campus who live in nearby apartments in the community. Within a 5 mile radius of the campus there are extremely limited options for students to eat or go grocery shopping. The only places that are close to the campus would be Subway, Checkers, and a 24-hour taco truck, none of which accepts panther bucks or offer student discounts. In addition, there is only 1 grocery store that offers fresh produce, Brookshire Brothers, which is a bit of a drive located in Hempstead. In order for students to really have a chance to have a variety of options of food to choose from they must make a 20 minute drive into Cypress, which can become very taxing and not all students can do due to lack of transportation. The University in College station is surrounded by juice bars and grocery stores that are in close proximity of student housing making them very accessible to those in need.
Don't let your frustrations with the food services at PVAMU go unheard or dismissed. Complete this survey to express your opinions. Your feedback is MANDATORY for Sodexo to improve its menu and service. Plus, four participants will win $50 in panther bucks!

— PVAMU Sophomore Class Council (@officialpvamu25) March 7, 2023
With an improvement of food options and healthier choices, students will be properly nourished. Preparing students to value a balanced diet as they become adults is essential for their continued journey of life. Being that Prairie View A&M University is a prestigious HBCU, the campus can have a huge impact on the surrounding neighborhood by creating new jobs by bringing in new food places. Offering a "black owned" store or restaurant with a stable and set location on campus would be very inspirational to students. It would also be a great way for people to get involved in the community. Overall, PVAMU students deserve the same standard of dining and grocery shopping experience that has been set at the neighboring University, Texas A&M. Education, housing, and diet of the students are all essential parts of their college experiences. Each should have adequate enough funding to ensure they are handled with great care so that they can achieve at the highest possibilities while in school.
Cafeterias in the TAMU System
Compared to the cafeterias at College Station, we are way behind. We simply do not have the same amount of healthy food options in the cafeteria at PVAMU. 

Problematic Politics of Chick-Fil-A
I enjoy the cafeteria style food service in the MSC and the Zone, but I wish we had more options besides Chick-Fil-A, which has a highly problematic political stance on a range of issues. I'm not sure if they should even be allowed on HBCU campuses at all. 

TAMU vs. PVAMU
I visited the cafeteria at College Station once, and I was amazed at the amount of healthy food options. When I came back to PVAMU, I could really understand the impact of racial segregation (or resource hoarding) in Texas.