In July, my work on the Digital PV Panther Project has been fun and light. After the initial field research trips to Bellville and Brenham–as well as the delicious, chicken strip lunches at the Dairy Queen–we have been in the office getting busy! My fellow archival assistants and I have been processing the manuscript collections of former PVAMU professors and administrators who made amazing strides for the betterment and exposure of the university. Our efforts in this regard have helped archival consultants Miguell Caesar and Sheena Wilson–both from the Gregory School in Houston–complete their TexTreasures grant, which is funded through the Texas State Library & Archives Commission (TSLAC).
Since the early twentieth century, Black people have dedicated their lives to making sure that PVAMU produces productive panthers. Whether it's productivity in historical research, setting up tours for the historically famous marching band and a cappella choir, the PV Singers, fighting for a better quality of life in the violent context of Jim Crow through the Cooperative Extension Service, or operating local bookstores for students, Black people have in some way, shape, or form helped to BUILD A LEGACY!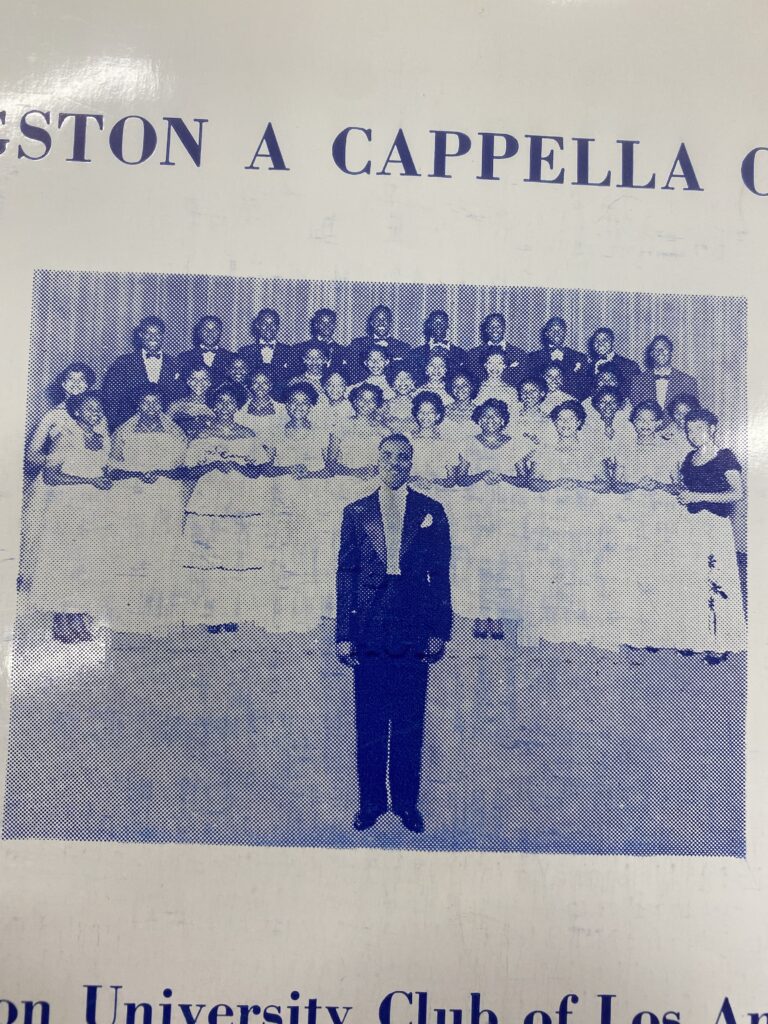 In the archives–located on the fifth floor of John B. Coleman Library–we are making a lot of headway as far as re-foldering documents and re-labeling folders. We have also been examining the documents and relabeling them in the index to better explain what we have in the finding aids. Carrie B. Coss, who started teaching at PVAMU in the 1940s, donated her papers that span her career of over 25 years. TALK ABOUT DEDICATION!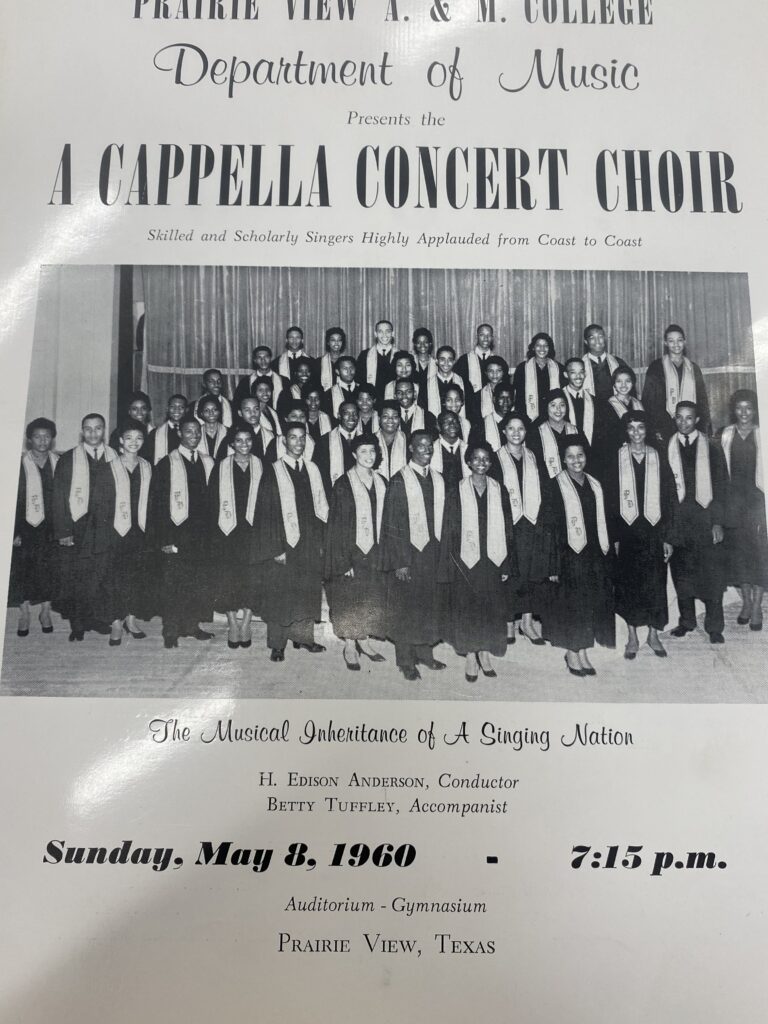 Have you ever heard of an A Cappella Choir Tour? PVAMU had one and it was instructed by none other than Dr. Edison Anderson, who added a lot of extra excitement and adventure to the A Cappella Choir scene. As former director of Vocal Choral Music and director of the renowned Prairie View A Cappella Concert Choir during the 1960s, Dr. Anderson was very enthusiastic about working with young people and groups of all sizes as well as with those who have been inspired toward a professional goal. He was invited to become a professor of music at his Alma Mater, and he had much personal pride and interest in counseling music students, many of whom gained prominence in the music world of today.