Prepared by: Sheena Wilson

Edited & Curated by: Dr. T. DeWayne Moore
Collection Overview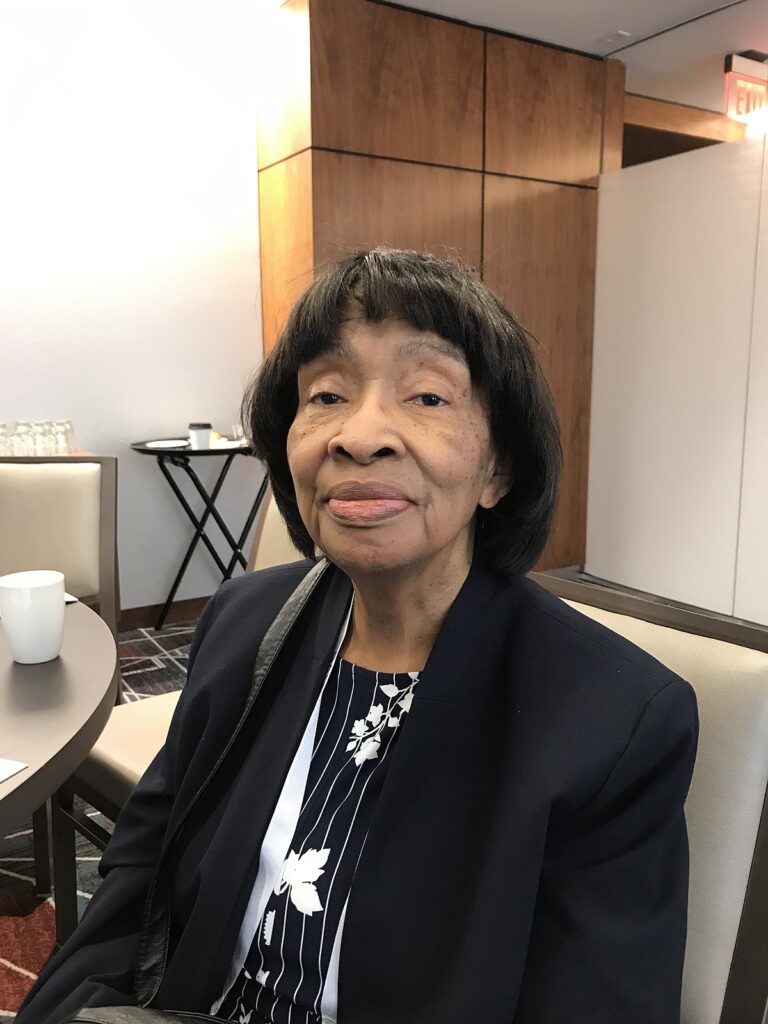 Title of Collection: UA0010 – Alma M. Dawson Papers
Dates: 1976-1981
Extent: .25 linear feet (3 folders)
Abstract:
Related Collections:
Access Restrictions: Collection is open for research
Use Restrictions: Written permission must be obtained from the Special Collections/ Archives Department and all relevant rights holders before publishing quotations, excerpts or images from any materials in this collection.
Language: English
Biographical Note: Alma M. Dawson was born February 4, 1943. She earned her B.S. degree from Grambling State University in secondary education, and she taught in the Natchitoches Parish School System. After she earned a master's degree in library and information science from the University of Michigan in Ann Arbor, she accepted a position as Head Serials Librarian in the W. R. Banks Library at Prairie View A&M University. In 1977, she was selected by the Association of College and Research Libraries of the American Library Association as one of six persons to participate in the Mellon-ACRL Internship Project.
In 1982, she accepted a position at Louisiana State University (LSU) Libraries as the education and library science librarian. After she earned a PhD in Library Science and Higher Education from Texas Women's University in 1996, Dawson joined the faculty of the School of Library & Information Science.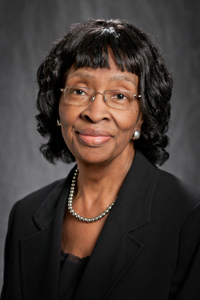 As a faculty member at LSU, Dr. Dawson earned tenure as library faculty and SLIS faculty, and she later was promoted through the academic ranks to become the Russell B. Long Professor. The Institute of Museum and Library Services awarded her a $750,000 grant for "Project Recovery," which provided tuition, fees, and a stipend to two cohorts of students in exchange for working 10 hours per week in academic, public, and school libraries experiencing staff shortages due to hurricanes Katrina and Rita. In one article, Dr. Dawson impressed upon readers the importance of having goals and objectives that inspire them to move forward even when circumstances don't work to their advantage. She also emphasized the duty of librarians to provide access to information during times of crisis. "Librarians are the ones opening their doors," she declared, "when others in the community are retreating."
She retired as Russell B. Long Professor at SLIS in 2014, and she was awarded Emeritus status in 2015. In 2019, Dawson was honored with the Essae Marth Culver Distinguished Service Award from the Louisiana Library Association which honors a librarian whose professional service and achievements and lifetime accomplishments merit recognition. She was also one of five pioneering African American librarians honored in American Libraries, the magazine of the American Library Association.
Alma Dawson, "Educating the Next Generation of Librarians for the South Louisiana Libraries: Project Recovery Scholars Tell Their Stories." Louisiana Libraries 75 (Fall 2012).
__________, "Preserving memories, community, and restoring hope: Katrina and Haiti: Experiences after the disasters," Acuril Xli: Proceedings from the Annual Conference: The Role of Libraries and Archives in Disaster Preparedness, Response, and Research (Tampa, FL: Assc. of Caribbean University, Research, and Institutional Libraries, 2011).
__________, "Rebuilding Community in Louisiana after the Hurricanes of 2005," Reference and User Services Quarterly 46 (Summer 2006): 292-296.
The African-American Reader's Advisor: A Guide for Readers, Librarians, and Educators, eds. Alma Dawson and Connie Van Fleet (Englewood, CO: Greenwood Publishing Group, 2004).
A History of the Louisiana Library Association, eds. Alma Dawson and Florence Jumonville (Baton Rouge, LA: The Louisiana Library Association, 2003).
__________, "Celebrating African American Librarians and Librarianship," Library Trends 49:1 (Summer 2000): 49-87.
Scope & Contents: The Alma M. Dawson Papers document the Willette Rutherford Banks Library from 1976-1981. It includes newspaper clippings, programs, certificates, reports, a funeral program, and a library self-study written by the collection creator.
Arrangement: Arranged in one series by subject and format.
Series 1:  W.R. Banks Library
Administrative Information
Acquisition:
Preferred Citation: Alma M. Dawson Papers. Special Collections/Archives Department, John B. Coleman Library, Prairie View A&M University
Subject Terms:
W.L. Banks Library
Dawson, Alma M.
Prairie View A & M University (PVAMU)
African American librarians
Inventory
Series 1:  W.R. Banks Library
Box       Folder
1                  1            W.R. Banks Library
1                  2            Newspaper clippings
1                  3            Funeral Program