Prepared by: Sheena Wilson (March 27, 2022)

Edited & Curated by: Dr. T. DeWayne Moore (November 5, 2022)
Collection Overview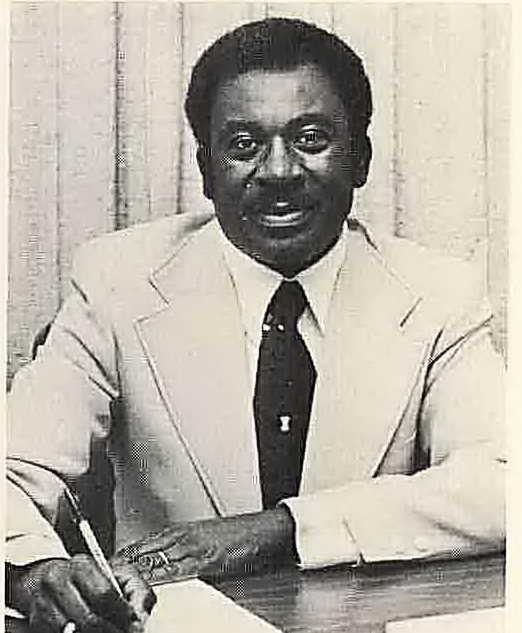 Title of Collection: UA0004 – Raymond Eugene Carreathers Papers
Dates: 1979-1982
Extent: 0.25 linear ft. (5 folders)
Abstract:
Related Collections:
Access Restrictions: Collection is open for research
Use Restrictions: Written permission must be obtained from the PVAMU Special Collections/ Archives Department and all relevant rights holders before publishing quotations, excerpts, or images from any materials in this collection.
Language: English
Biographical Note: Raymond Eugene Carreathers was a teacher and administrator at PVAMU from 1976 to 1986, and he served as the mayor of Prairie View from 1998-2002. Born to Henry and Maggie Smith Carreathers of Clarksville, Red River County, Texas, on May 28, 1921, he grew up on farms in Red River and Lamar counties. He attended public schools in both of those counties and graduated from Detroit High School in western Red River County in 1939 as valedictorian of his class. Carreathers took advantage of a New Deal program, the National Youth Administration, to attend college, and he went on to earn a degree in agricultural education from Prairie View State Normal & Industrial College (now PVAMU), where he pledged the Alpha Phi Alpha fraternity.
Carreathers was drafted into the United States Army as one of the 103 members of the Prairie View Enlisted Reserve Corps, and he served with the 777th Field Artillery Battalion, which arrived in France in September 1944 and participated in several offensives against German lines. In March 1945, the 777th crossed the Rhine River into Germany—it was one of the first black units to do so. By the end of the war, he rose from the rank of private to major.
Carreathers returned to Northeast Texas after World War II, and he married Ernestine Thurston in Grayson County in 1946. The couple had two children, daughter Denise and son Kevin–each of whom went on to attend PVAMU.  Carreathers also taught agriculture and served as principal at Booker T. Washington High School, a segregated Black school in Bonham. He sponsored the New Farmers of America chapter at Washington, supported the New Homemakers of America chapter, and guided many of his students to college. While principal at Washington, Carreathers pursued graduate work during the summer. He attended both the University of California-Berkley and the University of Colorado, and he earned his master's degree in education in 1956 from Southeastern State University in Durant, Oklahoma.
In 1966, Booker T. Washington High School closed due to integration, and Carreathers served as assistant superintendent of the Bonham school district. He also taught in Gilmer and Paris, but in 1970, he returned to his alma mater, PVAMU, as a professor of educational administration. In 1967, President A.I. Thomas announced the appointment of Raymond Carreathers to the position of Head Senior Fellow. He was also named "Head of Resident and Student Life" of Alexander Hall, a freshman's men's dorm. In 1969, he was named "Sophomore Class Sponsor" for the Class of 1972 by President Thomas. During that time, he contributed full uniforms to the Band Fund Drive as well as assisted the Vice President of Student Affairs with applications for the Harry S. Truman Scholarship. He also served as an advising officer on the Pan-Hellenic council and became the Vice-President of the Southwest Region of Alpha chapter. In 1976, Carreathers became the first vice president of student affairs at PVAMU.
In 1981, Carreathers earned his Ph.D. in Education from East Texas State University. His dissertation, "A Study of the Critical Requirements of the Chief Student Personnel Officer in the Public Senior Colleges of Texas," reflected years of research and personal experience as PVAMU Vice President for Student Affairs, a position he held from 1976 until his retirement in 1986. After retirement, Dr. Carreathers managed the Amistad II University Bookplace in the city of Prairie View. He shared this business interest with his wife and daughter, and he also became active in the local politics. He served on the Prairie View City Council from 1987 to 1995. After proving instrumental in acquiring a grant to pay for a water treatment plant, he won an election for mayor and served one term from 1998 to 2002.
Raymond Carreathers died July 14, 2003, after a lengthy battle with lung cancer, and he is buried in Prairie View Memorial Garden Cemetery.
Biography by Lindsay Boknight & Dr. DeWayne Moore
Scope & Contents: The Raymond Eugene Carreathers Papers date from 1979-1982 and contain materials relating to his career in education, including a dissertation, awards, programs, and newspaper clipping. This small collection contains no materials on his tenure as mayor of Prairie View, Texas.
Arrangement: Collection is arranged in one series by format and further arranged by date.
Series I: Printed Materials
Administrative Information
Acquisition:
Preferred Citation: Raymond Eugene Carreathers Collection, UA0004, Special Collections/Archives Department, John B. Coleman Library, Prairie View A&M University
Subject Terms:
Carreathers, Raymond Eugene (1921-2003)
African American school administrators
Prairie View A&M University (PVAMU)
Inventory
Series I             Printed Materials
Series consists of various printed materials including certificates awarded to Raymond Carreathers, programs for events at PVAMU and various conferences, a funeral program, a newspaper clipping, and a dissertation.
Box       Folder
Certificate to certify that Raymond E. Carreathers, has completed the requirements for a Texas Teacher Certificate Texas Education Agency, with memo
Who's Who in the South and Southwest certificate, 1979-1979
Carreathers Family Day Proclamation, July 5, 1980
Appreciation Award presented to Rev. Eric Johnson, 1981-1982
Funeral Program, Mother Maggie Smith Carreathers, June 16, 1979
Prairie View A &M University Cultural Affairs Committee, February 2, 1981
National Association of College Deans. Registrars, and Admissions officers, program, March 14, 1982
National Association of College Deans. Registrars, and Admissions officers, Banquet program, March 14, 1982
Student Life Award and Honors, Program, March 24, 1982
Department of Student Affairs, Awards, March 24, 1982
Presidential Address by Samuel Montgomery, Historically Black Colleges: a National Treasure Toward The Dynamics Of Understanding Why "they keep coming." 1982
"A&M approves forming [illegible] Houston Firm to form area research center," undated
Dissertation, 1981 (Available in the PVAMU archives)
A study of the critical Requirements of the Chief student personnel officer in the public senior colleges of Texas