Prepared by: Sheena Wilson

Edited & Curated by: Dr. T. DeWayne Moore & D'Asia Johnson
Collection Overview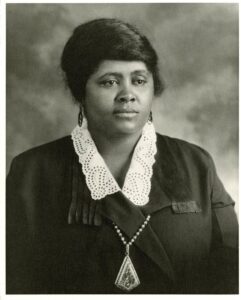 Title of Collection: UA0005 – Jeffie Obrea Allen Conner Papers
 Dates: 1934 -1938
Extent: 0.5 linear feet (1 box)
Abstract:
Related Collections:
Access Restrictions:   This collection is open for research
Use Restrictions: Written permission must be obtained from the Special Collections/ Archives Department and all relevant rights holders before publishing quotations, excerpts or images from any materials in this collection.
Language: English
Biographical Note: Jeffie Obrea Allen Conner is remembered as one of the outstanding professional women of Waco, paving the way for future black women to follow in her footsteps and make a difference. Over a 50-year career of community service, Jeffie served as supervisor of home demonstration activities in seventeen East Texas counties. She was also a supervisor for McLennan County schools 1948-1957. She was president of the Texas Association of Colored Women's Clubs and a member of the State Committee on Public School Education.
Born August 17, 1895, Jeffie Obrea Allen was the oldest of three children born to Meddie Lilian and Jeff D. Allen. She grew up on her family's farm in Harrison Switch, a small African American community in McLennan County in which most residents owned their own farms. Though most African American farmers in Texas were sharecroppers, her parents owned their own farm about eight miles southeast of Waco.
From a very young age, Conner showed great intelligence, and her parents sent her to Prairie View Normal School. After earning a teaching certificate in 1914, she returned to McLennan County and supported herself by teaching in several rural schools. She met a prominent Waco doctor named George S. Conner in the 1920s. Though he was thirty-one years her senior, she accepted his marriage proposal and moved into his Waco home on 12th Street in 1923.
Conner also left her job as a teacher the same year and accepted a position with the U.S. Department of Agriculture (USDA), beginning work as home demonstration agent. Founded in 1912, the demonstration program sought to improve the quality of life in African American communities by teaching rural girls homemaking skills. With the help of federal funding and statewide organization, the program soon grew and provided jobs to African American women, who supported farm families by supplementing clothing, undertaking home improvement projects, and funding scholarships.
Due to racial segregation, which had been codified into federal law in 1896 after the Plessy v. Ferguson SCOTUS decision, Conner only worked with African American families. She stayed with her husband in Waco on the weekends and traveled throughout McLennan County during the week, staying in private homes, because segregation kept her from staying in hotels. With years of experience growing up on a farm, as well as teacher training, she proved an effective county agent. She taught practical skills, such as sewing, medical care, personal hygiene, and homemaking, and she also proved prodigious in helping rural schools prevent the spread of germs. Most school children, at the time, drank water from a shared ladle, but due to her influence, schools began offering individual drinking cups for school children.
A life-long learner, Conner returned to Prairie View in the 1930s, and she earned a bachelor's degree in home economics. After receiving her degree in 1934, the USDA promoted her to supervisor of home demonstration agents for all Central Texas, a position that required her to travel even greater distances during the week. After her husband passed away in 1939, Conner found herself a widow, once again supporting herself, at the age of forty-four, and she returned to Prairie View once again in 1944, earning her master's degree in home economics.
Due to racial segregation, or resource hoarding, Black schools in Texas had far less resources, inferior accommodations, and a lack of funding compared to the white schools. Thus, Conner left her position with the home demonstration program in 1948, accepted a position as supervisor of the Black schools of McLennan County, and fought to reform this injustice. Over the next four years, she made the most of the limited resources by consolidating thirty-five schools into fourteen.
Having accomplished her important goal of school consolidation, Conner retired in 1952, but she never quit pursuing her goals of improving conditions in the African American communities of Texas. She served as president of the Texas Federation of Colored Women's Clubs, and she proved an influential member of the National Association of Colored Women's Clubs. In 1966, Governor John Connally asked her to work on the State's Committee on Public School Education. Conner remained an active member of New Hope Baptist Church until her death on June 9, 1972. Conner was buried in Greenwood Cemetery in Waco, Texas.
Scope & Contents:   The Jeffie Conner Papers documents the extension services activities of Negro Extension agents in Texas from 1934-1938.  Most of the letters are correspondence between Mr. Connor and home demonstration agents within his district related to the daily activities of the agents and 4H Clubs. Some correspondence is related to the salary of Negro extension workers. Contains both typed and handwritten letters. Also includes telegrams and postcards.
Arrangement: Arranged in one series chronologically by date.
Series 1              Correspondence, 1934-1938
Administrative Information
Acquisition:
Preferred Citation: Jeffie Connors Papers. UA 0005.Special Collections/Archives Department, John B. Coleman Library, Prairie View A&M University
Subject Terms:
Connors, Jeffie
Agricultural extension work—Texas
Home demonstration work
Cooperative Extension
4-H Clubs
Inventory
SERIES I             CORRESPONDECE
This series contains incoming and outgoing letters related to extension services in Texas.
Correspondence, 1934 -1939
Correspondence, 1942- 1943
Correspondence, January- June 1946
Correspondence, September – December 1946
Correspondence, January 1947
Correspondence, February 1947
Correspondence, March 1947
Correspondence, April 1947
Correspondence, June 1947
Correspondence, July 1947
Correspondence, August 1947
Correspondence, September 1947
Correspondence, October 1947
Correspondence, November 1947
Correspondence, December 1947
Correspondence, January 1948
Correspondence, February 1948
Correspondence, March 1948
Correspondence, April 1948
Correspondence, June 1948
Correspondence, July 1948
Correspondence, August 1948
Correspondence, September 1948
Correspondence, October 1948
Correspondence, November 1948
Correspondence, December 1948
Telegrams and Postcards, 1946-1948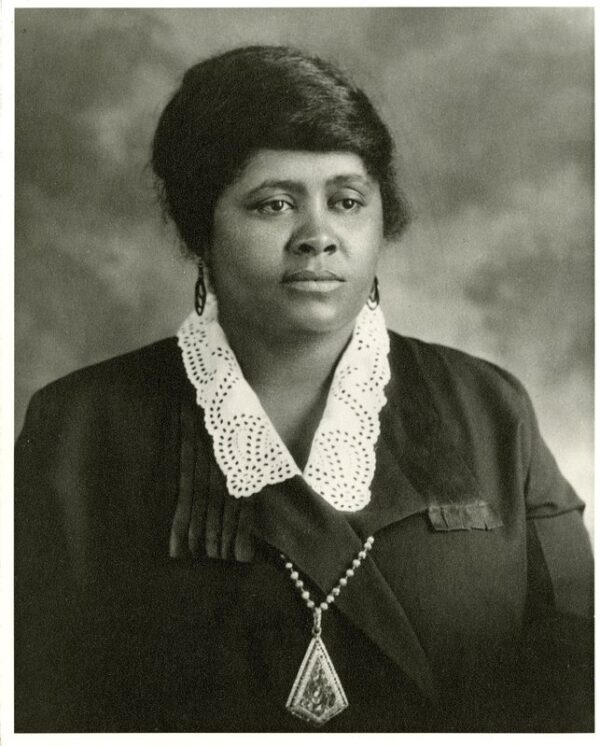 McLennan County Women
Jeffie Obrea Allen Conner was born at the height of Jim Crow, when racial segregation, disfranchisement, and racial stereotyping gave rise to lynching and unequal opportunities for women. Yet, she pushed back against the stereotypes and became one of the most influential professional women of McLennan County. She had an extremely successful career, and she supported herself for the majority of her life. Her niece, Vivienne Lucille Malone-Mayes, become the first black female faculty member at Baylor University.
New Hope Baptist Church
Jeffie and Dr. Conner outside of their home in Waco after a day of worship at New Hope Baptist Church. Wed in 1923, the couple shared 16 years of happy marriage.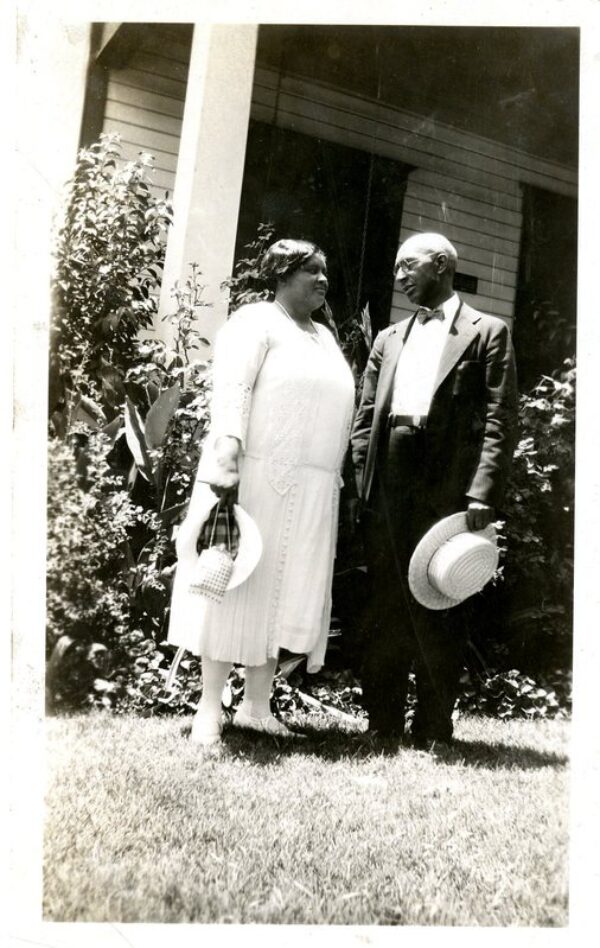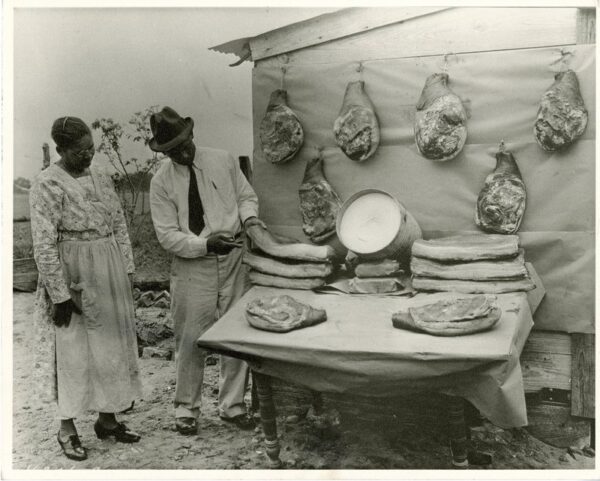 Agent at Work
Cooperative Extension agent Juho Vinson Smith with Meddie Allen on her farm at Harrison Switch. In the 1930s, the lives of most rural Texans were similar to those of the pioneer generation. Since few people had modern conveniences such as refrigerators, rural Texas families needed to learn techniques for storing and preserving meats. This photograph displays cured hams from a hog slaughtered on the farm.