Prepared by: Sheena Wilson, Malachi McMahon, Hannah Harden, Lindsay Boknight

Edited and Curated by: Dr. T. DeWayne Moore
Collection Overview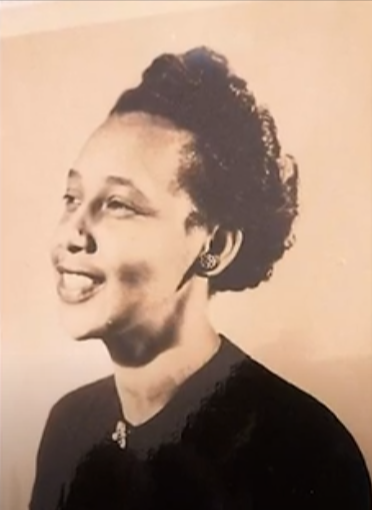 Title of Collection: UA 0027 – Florida Jackson Yeldell Papers
Dates: 1966-1975
Extent: 1.75 Linear feet (2 boxes)
Abstract:
Related Collections:
Access Restrictions: This collection is open for research.
Use Restrictions: Written permission must be obtained from the Special Collections/ Archives Department and all relevant rights holders before publishing quotations, excerpts or images from any materials in this collection.
Language: English
Biographical Note: Florida Jackson Yeldell was born in Georgetown, South Carolina, on January 2, 1915 to Janie Elizabeth Anderson Jackson and Robert Jackson, one of the first African American letter-carriers in Georgetown. At age fifteen, she went to boarding school at Morris College in Sumter, where she earned her bachelor's degree in English in 1936. Upon graduation, she moved to Andrews, South Carolina, and she taught fifth and sixth graders for two years. During the Great Depression, she received a scholarship from the National Youth Administration to study history at Howard University, and she earned a master's degree in 1941. During World War II, she worked for the War Department, first in Washington and later in Newark, New Jersey.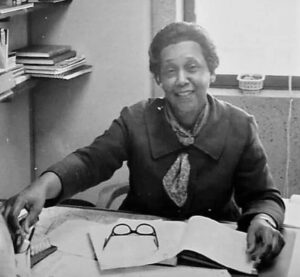 In the late 1940s, she embarked on a teaching career at colleges in Texas. First, she taught social studies at Butler College, and she went on to teach American history at both Jarvis Christian College and Texas College. In the 1960s, Yeldell accepted a position in the History Department at PVAMU, where she taught courses in Western civilization, American history, and social studies. In the early 1970s, she earned a second master's degree in Geography at California State University at Chico. She remained very active at PVAMU until her retirement in 1979. Yet, she continued to teach, working at Houston Community College for almost a decade, but, according to biographer Dr. Tracy Swinton Bailey, "there is something about the siren song of the Gullah coast that refuses to let go of its children." Thus, Yeldell returned home in 1988, "believing, maybe more strongly than she had her entire life, that Georgetown County could live up to its potential."
Yeldell hoped to prevent the silencing and erasure of African American history in South Carolina, and she became one of the first African American docents to work at Brookgreen Gardens, where Black people had once been enslaved and died. Ignoring criticism for working at a former slave labor camp, she recognized the importance of the Black experience, and she believed that she could help set the record straight about slavery and Jim Crow.
She also started working with Coastal Carolina University (CCU), where she helped in founding the Third Quarter program, now the Lifelong Learning Society. In honor of her father, she donated a host of books and biographies to establish the Robert Jackson Collection, a special collection of women's studies in the CCU Library. She also served as a mentor in several CCU programs, including the NSF "Jump for the Sun" grant, which encouraged young women to pursue careers in math and science, as well as CCU's Courage to Teach program. She was also very involved in the arts, serving on the Wheelwright Council and the Friends of the Waccamaw Library Board. Moreover, Yeldell worked with David Drayton, the retired principal of the last Black-only school in Georgetown County, to create and team-teach the very popular course in the Black History of Georgetown County. The duo taught the course for Linda Ketron's continuing education programs at Brookgreen, Artworks, and CCU's Waccamaw Center, and video recordings of the course constitute an important element of her legacy to teachers. She was a member of the Christian Science Church, the South Carolina Historical Society, and the African American Dreamkeepers in Georgetown.
In 2002, Yeldell was interviewed for HistoryMakers, a digital repository for the Black experience. The HistoryMakers website provides the full interview, including a transcript and finding aid. In 2004, she was awarded an Honorary Doctorate of Humane Letters by CCU, which honored her lifelong contributions as an educator. Yeldell died peacefully at home at the Lakes at Litchfield on May 25, 2006. She was survived by her son Robert and his wife, Demetria, of Atlanta, GA; one sister, Zelda Woodson; 5 grandchildren; 3 great-grandchildren; and many friends and students. In 2019, Yeldell became the 9th woman to be inducted into the Georgetown Women's Hall of Fame.
In 2019, the Georgetown, SC Library produced a 90-minute documentary on Florida Jackson Yeldell. The above excerpt offers a brief introduction into the career of an amazing woman who dedicated her life to learning and educating others. After retiring from her career as a history professor, she returned to her birthplace of Georgetown and taught Black history courses to adults.
Scope & Contents: The Florida Jackson Yeldell Papers contain development plans for the PVAMU Centennial Council as well as self-studies for the National Council for Accreditation of Teacher Education (NCATE). The collection spans the years 1966-1975.
Arrangement: We arranged the collection in one series chronologically by date.
Series I              Reports and Self studies
Administrative Information
Preferred Citation: Florida Jackson Yeldell Papers, Special Collections/Archives Department, John B. Coleman Library, Prairie View A&M University
Subject Terms:
Accreditation
National Council for Accreditation of Teacher Education (NCATE)
Prairie View A&M University
Yeldell, Florida Jackson
Inventory
Series I             Reports and Self studies
Box       Folder
National Council for Accreditation of Teacher Education, Quantitative Data Summary, 1966
Texas A&M College, Prairie View School of Arts & Sciences. Operational Manual, September 1, 1968
Texas A&M University, Prairie View office of Institutional Research, October 1, 1968
Texas A&M College, Prairie View, Teaching and Administrative faculty in Professional teacher education at Prairie View A&M College, January 1, 1969
Directory for Visitation Team representing the Southern Association of Colleges and Schools and Administration of Prairie View A&M College, April 13-16, 1969
Operational Manual for the School of Arts & Sciences, September 1,1969
A Long-Range Development Plan for Prairie View A&M College, 1970-1980
Texas A&M College, Prairie View Centennial Council report, January 10,1970
Prairie View A&M University, An Institutional Self-Study, Fifth-year Report, September 15, 1974
Texas A&M University Prairie View-Advanced Institutional Development Program, October 1, 1975
Southern Association of Colleges and Schools – Manual for the Institutional Self-Study Program of the commission on colleges
Texas A&M College, Prairie View National Council for Accreditation of Teacher Education, List of committees and their guidelines
Circular Letter, Prairie View, Texas to Florida Yeldell, March 1, 1969