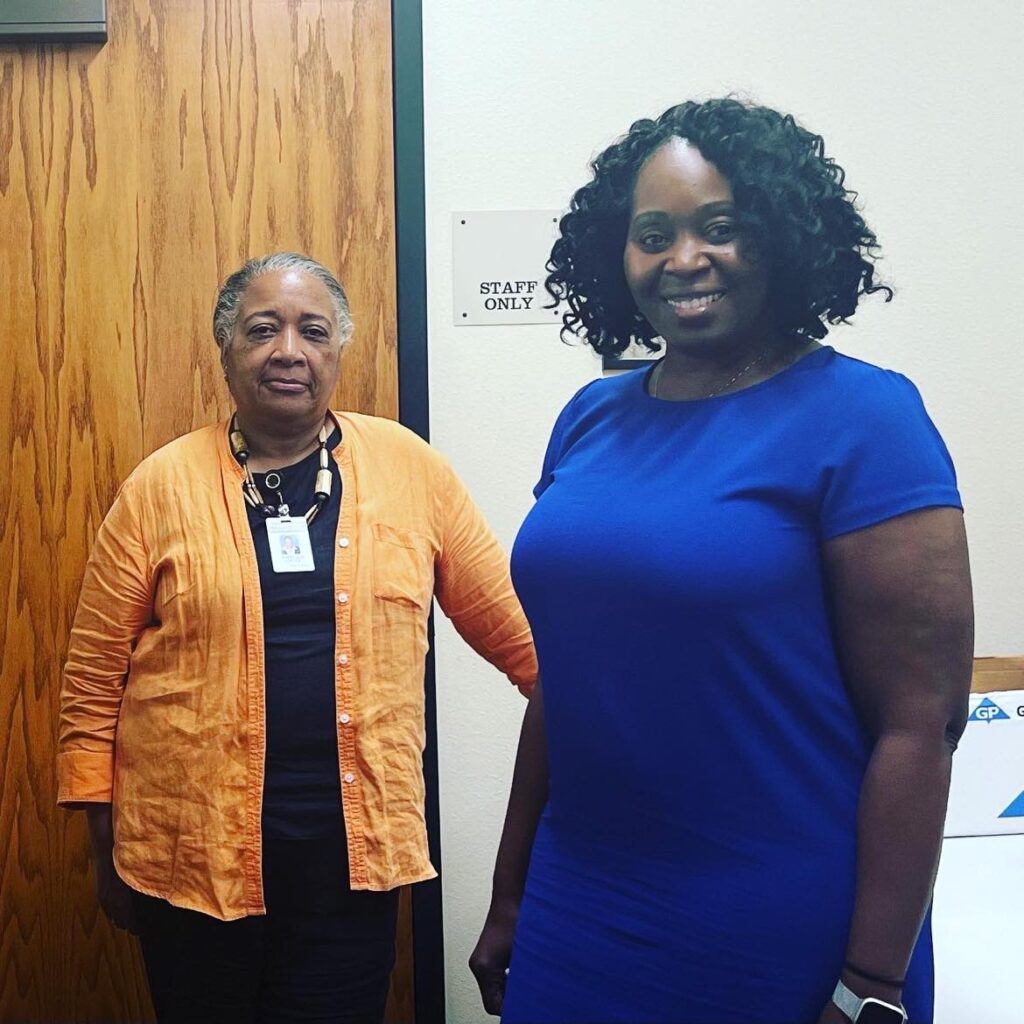 In the afternoon, after I get done with my day job at Ross Department Stores, I often stop at Chick-fil-la and get a large order of fries to quench my appetite before I go to my second job as an archival assistant for the Digital PV Panther Project. On July 18, I walked from the parking lot to the John B. Coleman Library and went to room 111, as usual, to check in with Dr. Moore and speak to my co-workers. As I walked through the door, I looked around, and to my surprise, there wasn't anybody in sight; there were items lying around as if someone had been there and just stepped away. So I decided to take the elevators to the fifth floor, hoping to find my co-workers renaming folders in finding aids, which we stored on shared folders in Microsoft Teams. When I got off the elevator, however, processing archivist Sheena Wilson was the only person in the reading room. Thus, she and I discussed the various tasks that she required from me to close out the TexTreasures grant, specifically in regard to the manuscript collection of former PVAMU professor Oscar John Thomas. She needed me to finish re-foldering the collection so that we could add the finding aid to Microsoft Teams.
As I completed my task, the Vice President of Content & Branding at Getty Images, Cassandra Illidge, came walking up with PVAMU Archivist Phyllis Earles. The two women were accompanied by photographer Jordan Johnson, who documented their tour around campus. In the fall of 2021, Dr. Moore submitted a grant proposal to Getty Images, which plans to help several HBCUs license the photographs in their archives, and Ms. Illidge had visited campus to move forward the project to digitize all the historic photographs in the archives at PVAMU.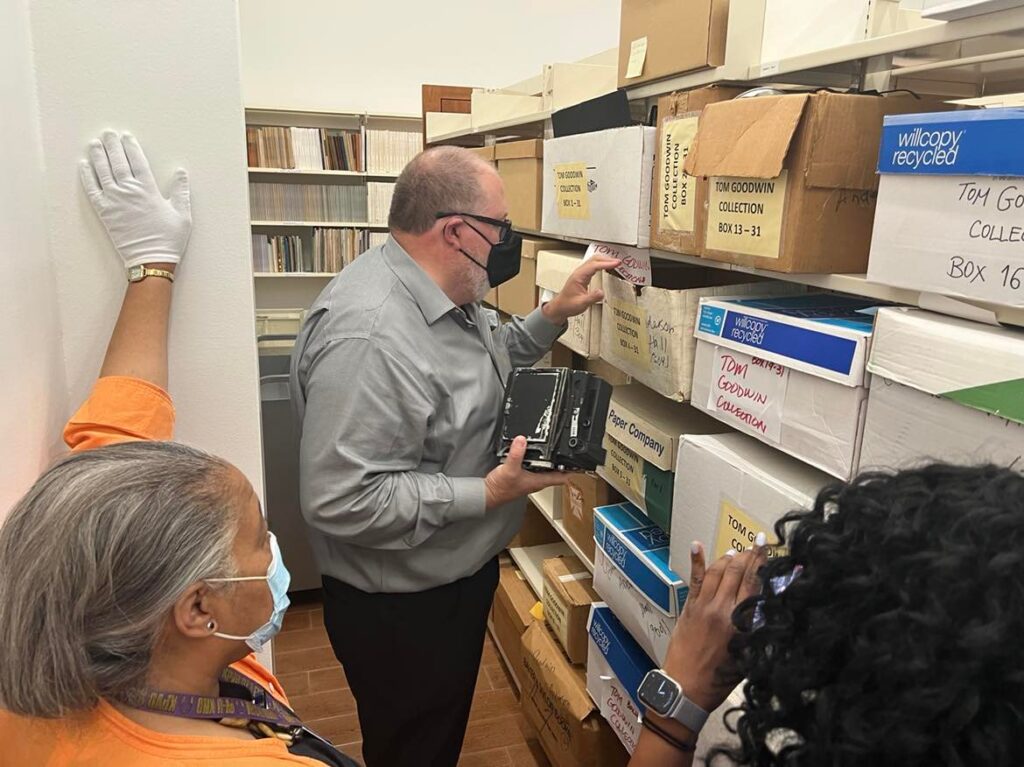 In one interview about the project, Ms. Illidge explained, "Our industry and Getty Images has not historically worked from a foundation of diversity, equity and inclusion. We have built a program to not only honor the legacy and history of HBCUs and their contribution to American History, but a program which will support our students' futures. For Getty Images to move the world, we must ensure that all content creators, their work, and their stories can be preserved. We are committed to making content accessible and to ensure a more authentic representation of history."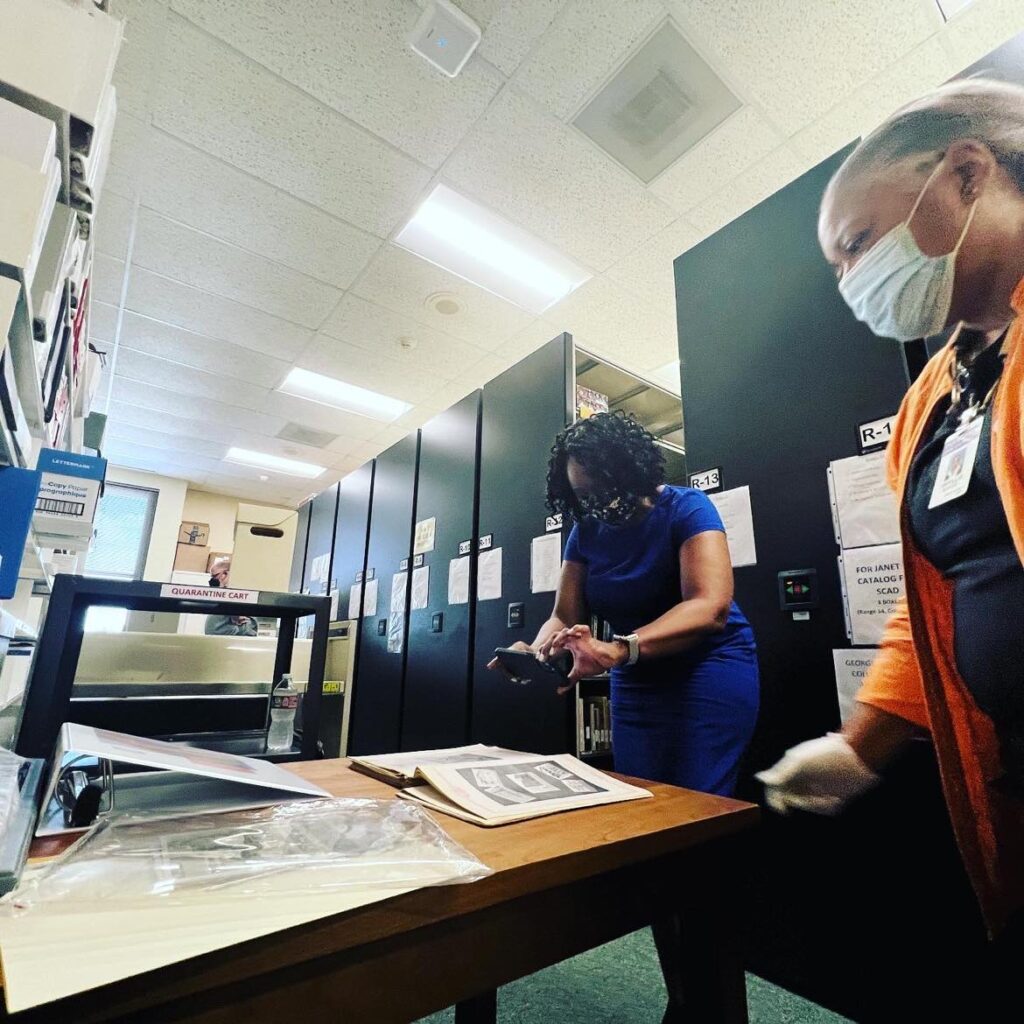 Getty Images plans to donate an Epson 12000XL flatbed scanner as well as funding to hire more students to help digitize the photographs in our collections. They also plan to license the photographs out to clients and donate all the money to the PVAMU Archives. Ms. Illidge detailed her recent visits to Jackson State University and North Carolina Central University, and she explained more about the digital content management system at Getty Images. In the fall 2022, I'm looking forward to using the new scanning hardware and making our historic photographs more accessible to the public.
Sincerely,
Zynitra Durham